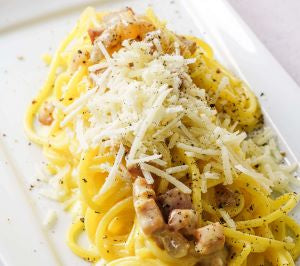 Pasta
---
Our selection of traditional, white pastas bring the best methods, cuts and styles of pasta from various regions around Italy including regional specialties like Paccheri from Gragnano, Trofie from Liguria, Pici from Tuscany, & Orecchiette from Puglia.
All of these pastas are made with high quality grains and are either handmade or bronze die extruded, then air dried for 3-4 days, both processes which give them their rich flavor and rough texture that holds onto sauce.
This is a truly exceptional line of Italian artisan pastas and all are certified organic.
---